Carrying on the Legacy of Innovation!
We have been breathing free for the past seventy years or more yet we feel entrapped in the shackles of the pretentious values the other nations have influenced us with. Needless to say, you can still feel slavery and its related notions deeply in our behaviors.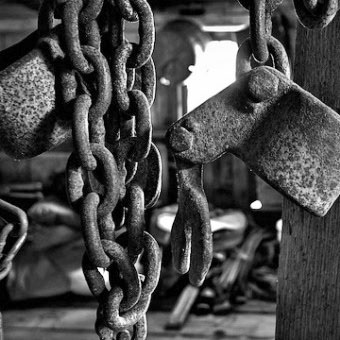 Where Are We Heading To?
Perhaps we have forgotten the real cause behind the making of this country or perhaps we don't want to follow the vision of our leader, Quaid-e-Azam. Of course, if you are a citizen of this motherland, the second probability will be out of the discussion. Then why have we strayed from that straight path shown to us by Quaid to lead this nation towards prosperity?
The Perplexing Dilemmas
You are going peacefully on any highway of this country, minding your own business, not bothering anyone, exhausted from that tough day at work, suddenly your lane is stopped because some VIP has to reach somewhere. It raises quite a lot of questions in your mind. Most importantly, you begin to doubt your stakes in this country.
Immoralities Seeping Down
In the same way, the ever-degrading political scenario of the nation is not only damaging the country politically and socially but it is also portraying a "bad reputation" of Pakistan among the league of the nations. People have no belief in humanity, and the lacking tolerance in all of us is leading all these immoralities.
Why Can't We Just Tolerate Each Other?
Human beings tend to have different opinions, but this does not mean that they rebel and quarrel with each other. Quaid also emphasized tolerance specifically, for he knew that this is severely needed for the progress of this nation. The only possible solution to this is to concentrate on what each one of us is supposed to do and then excel in it rather than poking our nose in each other's business. A dire need to revolutionize the systems and institutions is being felt by all of us and someone has to come forward to do so.
QAYAD Remaining True to Quaid's Vision
Carrying on this legacy of innovation, excellence, and simplicity, QAYAD, like always, is turning this game of revolution up a notch by introducing reforms in the real estate sector of Pakistan, and digitalizing it! QAYAD, like all the other players, could also remain trivial and traditional and continue making profits by those old and outdated methods but the vision of QAYAD is to stay ahead of time in this regard and provide its clients with state-of-the-art customer service and innovation. To keep up with its reputation and following the vision of our great leader, the Quaid e Azam, QAYAD is digitalizing the whole real estate sector, providing ease to all the population sections of Pakistan.
QAYAD; Digitalization and Ease for All!
Previously when you had to purchase any real estate, you had to go through one hell of a hassle and documentation. All this needless extravaganza was shunning the growth of the real estate sector which is the largest investment market in Pakistan, also making it the largest contributor in the national tax reserves. This hindrance in the national growth was needed to be addressed since it was dragging us down behind the schedule as compared to the other Asian nations. QAYAD felt the beat of the moment just right and set on this journey to fulfill the dream of Quaid in the real estate sector by not only digitalizing it but also making it approachable to all the income levels of Pakistan. The concept of micro-investments with high returns, although scarcely known in Pakistan, is launched on a massive scale for the first time by QAYAD.
QAYAD…Excelling and Making Quaid Proud!
Work, work, and work! The motto of our Quaid was to work the hardest to deliver the best. In this regard, the whole team of QAYAD is burning the midnight oil to serve the nation and provide the clients with the services they deserve in return for their hard-earned money. That is why most of QAYAD's clients have now become repeated customers! The take-home thought, however, remains being devoted to your aim and standing with integrity on your mission. This is what our Quaid said!
"Think 100 times before you take a decision, but once that decision is taken, stand by it like one man."
(Quaid-e-Azam Muhammad Ali Jinnah)
Keep Tabs On 2021…QAYAD!
Stay tuned, for QAYAD is beginning the new year with a new zeal and enthusiasm. You will be witnessing something BIG from QAYAD by 2021, something related to digitalization and making your life easy. Sounds intriguing? Well, keep tabs on our social media pages, QAYAD Facebook, QAYAD LinkedIn, QAYAD Instagram, and keep coming back, for we always have more to educate the masses and provide them with INNOVATIVE solutions!